Free VST Alternatives For Music Production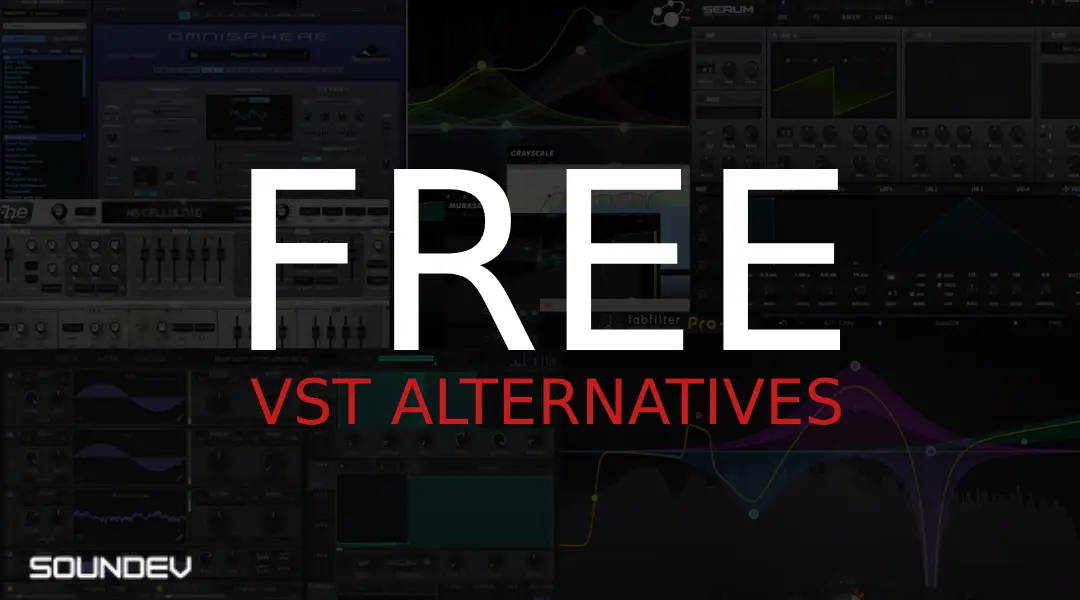 Are you looking at a plug-in that you really want but don't have enough money?
Don't worry. with the internet agent the market has expanded and there are many free vst alternatives that will help you aid al you in your workflow.
Lets start off with some of the more popular plugins
#1 Omnisphere
If you are a music producer, chances are that you heard of this top-teir synthesizer by spectrasonics.
This is amazing for all different types of genres weather you produce, trap, edm, drill, or orchestral music, this is a very good plugin.
but like all of us you saw the really high price tag of $500
Don't worry we have an amazing alternative for you
The TyrellN6 by U-he
This is an amazing alternative because it still features and amazing selection sounds with almost the exact same functions as omnisphere.
The size is a lot lower to compared to omnispheres 70+gb sample library!
#2 Serum
Serum was the first of its kind when it was released back in 2014. Before everyone used to use the more complex Massive by Native Instruments for sound design.
This plugin made it super easy for anyone to design any sound they like as long as they knew the basics
but with a price of $189.00 at the time of writing this, it is may be worthwhile to hold off.
I would say you should not buy this because there is an even better free alternative that came out a few years ago called
Vital.
This was a game changer when it was released because it now makes sound design accessible to anybody!
Even if this was not a plugin you were looking for you should still download this because it is absolutely amazing!
What's really cool about this plugin is that it was made by one person which still really amazes me.
#3 Fabfilter Pro Q3
Fabfilter is one one of the best plugin companies out there and they are known for their very professional plugins
Fabfilter pro Q is the ultimate pick when you are looking to shape the frequencies of your, drums, bass, 808s, Melodies or whatever you are looking to EQ
but it can be pretty expensive
this EQ alone is going to run you about $170 which is very expensive for just one EQ.
The very best free alternative is called
Kirchhoff EQ
This EQ is almost identical to Fabfilter Pro Q. It has pretty the same features and functionality which makes it the best bang for your buck(free)
There are great analog emulations and there are great innovative digital equalizers. This EQ blends two and brings the both of worlds
This EQ is very versatile. whether you look to use it as a surgical EQ or looking to add that sparkly top end to your mix, this is the perfect eq for you
So if you already haven't dropped a bag on fabfilters EQ than get this one as soon as you can for a smoother work flow and overall easier mixing experience.
Well, that's all. We hoped you like it and feel free to check our free sample packs on our website. We have tons of free High-Quality sample packs (that are better than most other packs
Kaan from Soundev